Disc filters in stainless steel wire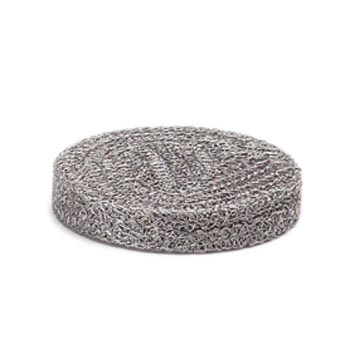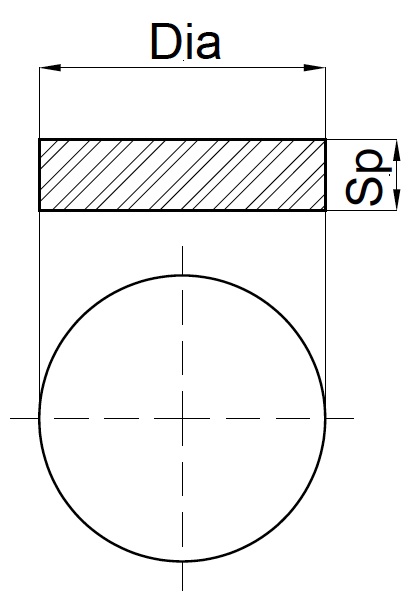 There are many applications of disc filters in wire: Stainless steel AISI 304-316:
Silencing noise
Protect the measuring equipment Separate liquids with density different Used as retarded flame
Used as gas filter
Specifications:
Resistant against fresh and salt water, halogen-free salt solutions sulfates, nitric acid, phosphoric acid
Thermal shock resistance
Resistance to high temperatures (up to about 500°)
Filtration from 50 to 150 microns
Good mechanical strength
Porosity from 30 to 80%
---
Fill out the form to request information and quote.
Unit of measurement expressed in millimeters.
---
PRODUCT LIST
You can order the list of products or do a search by entering the text to search in the appropriate fields above the titles. Unit of measurement expressed in millimeters.
| | | | |
| --- | --- | --- | --- |
| Codice | Descrizione | Dia | Sp |
| 1114/INOX | DISCO IN FILO INOX | 4 | 3 |
| 00113 | DISCO IN FILO INOX | 4 | 4 |
| 00101 | DISCO IN FILO INOX | 6 | 4 |
| 00102 | DISCO IN FILO INOX | 6 | 10 |
| 1023/INOX | DISCO IN FILO INOX | 6.5 | 3 |
| 00103 | DISCO IN FILO INOX | 7 | 10 |
| 1335/INOX | DISCO IN FILO INOX | 8 | 2 |
| 1525/INOX | DISCO IN FILO INOX | 8.5 | 1.5 |
| 0099 | DISCO IN FILO INOX | 8.5 | 2 |
| 00108 | DISCO IN FILO INOX | 9 | 1.5 |
| 1672/INOX | DISCO IN FILO INOX | 10 | 1.5 |
| 1056/INOX | DISCO IN FILO INOX | 10 | 2.2 |
| DFI001 | DISCO IN FILO INOX | 11 | 5 |
| 00114 | DISCO IN FILO INOX | 12 | 1.5 |
| 1234/INOX | DISCO IN FILO INOX | 12 | 2 |
| 1138/INOX | DISCO IN FILO INOX | 12 | 10 |
| 00109 | DISCO IN FILO INOX | 14 | 25 |
| 1833 | DISCO IN FILO INOX | 17 | 4.5 |
| 1050 | DISCO IN FILO INOX | 17 | 5.2 |
| 1913/INOX | DISCO IN FILO INOX | 19 | 4 |
| 00100 | DISCO IN FILO INOX | 28 | 2.5 |
| 1698 | DISCO IN FILO INOX | 29 | 2.5 |
| 00112 | DISCO IN FILO INOX | 29.6 | 5.5 |
| 00115 | DISCO IN FILO INOX | 31 | 2.5 |
| 00117 | DISCO IN FILO INOX | 31 | 2.7 |
| 1523/INOX | DISCO IN FILO INOX | 32 | 3 |
| 00118 | DISCO IN FILO INOX | 37 | 3 |
| I1522 | DISCO IN FILO INOX | 40 | 3 |
| 1437/INOX | DISCO IN FILO INOX | 48.5 | 4 |